50-State Strategy Targets
Members of Congress who have officially joined the
Tea Party Caucus as of 7/12/11

Robert Aderholt (AL-04)
Trent Franks (AZ-02)
Wally Herger (CA-02)
Tom McClintock (CA-04)
Edward Royce (CA-40)
Gary Miller (CA-42)
Doug Lamborn (CO-05)
Mike Coffman (CO-06)
Ander Crenshaw (FL-04)
Rich Nugent (FL-05)
Cliff Stearns (FL-06)
Gus Bilirakis (FL-09)
Dennis Ross (FL-12)
Allen West (FL-22)
Sandy Adams (FL-24)
Lynn Westmoreland (GA-03)
Tom Price (GA-06)
Paul Broun (GA-10)
Phil Gingrey (GA-11)
Steve King (IA-05)
Joe Walsh (IL-08)
Dan Burton (IN-05)
Mike Pence (IN-06)
Tim Huelskamp (KS-01)
Lynn Jenkins (KS-02)
Steve Scalise (LA-01)
Jeff Landry (LA-03)
John Fleming (LA-04)
Rodney Alexander (LA-05)
Bill Cassidy (LA-06)
Roscoe Bartlett (MD-06)
Tim Walberg (MI-07)
Vicky Hartzler (MO-04)
Michele Bachmann (MN-06)
Todd Akin (MO-02)
Blaine Luetkemeyer (MO-09)
Steven Palazzo (MS-04)
Denny Rehberg (MT-At large)
Adrian Smith (NE-03)
Steve Pearce (NM-02)
Howard Coble (NC-06)
Stephen Lee Fincher (TN-08)
Joe Wilson (SC-02)
Jeff Duncan (SC-03)
Mick Mulvaney (SC-05)
David Roe (TN-01)
Diane Black (TN-06)
Louie Gohmert (TX-01)
Ted Poe (TX-02)
Joe Barton (TX-06)
John Culberson (TX-07)
Randy Neugebauer (TX-19)
Lamar Smith (TX-21)
Kenny Marchant (TX-24)
Michael Burgess (TX-26)
Blake Farenthold (TX-27)
John Carter (TX-31)
Pete Sessions (TX-32)
Rob Bishop (UT-01)
David McKinley (WV-01)
STATE SCORECARD

This is the strategy that helped propel President Obama to office in 2008 and was discarded in 2010 with the expected disastrous results.   Now we, the people, are bringing it back and organizing in every area of the country—using local organizations to expand the progressive voice in every community.
People in red states are not inherently ignorant.  But they have been ignored by traditional politics.  Our aim is to expand the universe of voters who have been  under-represented and educate those who have traditionally voted against their own interests based on the false messages delivered by the rightwing.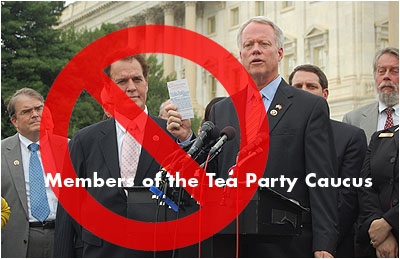 We will fight them all. They have used their influence to decieve the public into voting aganist their family's best interest.
Help us to educate, identify, register and get out the vote.