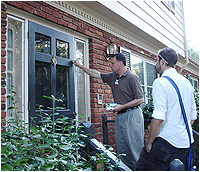 Going door to door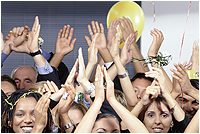 Celebrating our victories
JOIN OUR MOVEMENT
50 State Strategy District by District
Help the 50 State Strategy defeat Eric Cantor and his ilk.    Your donation will  be used locally to build a the progressive base we need to defeat Eric Cantor in Virginia's 7th Congressional district and other places where unAmerican tea party congressmembers were elected.
50 State Strategy is dedicated to providing support to every area of this nation to build a progressive base that can thwart the divided government caused by rightwing extremists.   The divide and conquer politics, used by both parties, needs to go on the trash-heap of history.  Our goal is to help increase progressive participation, educate our electorate, combat the rightwing/FOX News disinformation echo  machine and give people a reason to vote for progressive candidates.
"Donations are NOT deductible as charitable contributions for federal income tax purposes."